Diese Zeitschrift erschien erstmals mit Heft 1/2006 im Steinkopff Verlag und hieß vormals "Zeitschrift für Kardiologie". Sie ist ein wissenschaftliches Organ internationaler Prägung mit hohem Impact-Faktor. Inhalte des Journals sind englischsprachige Originalarbeiten und Übersichten aus der klinischen Kardiologie, ergänzt durch die Rubriken Clinical Pictures, Case Reports, Images in Cardiovascular Diseases und Critical Perspective.
Schriftleiter: Prof. Dr. Michael Böhm, Prof. Hugo A. Katus.
ISSN: 1861-0684 (print version)
ISSN: 1861-0692 (electronic version)
Journal no. 392
Aims and Scope
Clinical Research in Cardiology is an international journal for clinical cardiovascular research. It provides a forum for original and review articles as well as critical perspective articles.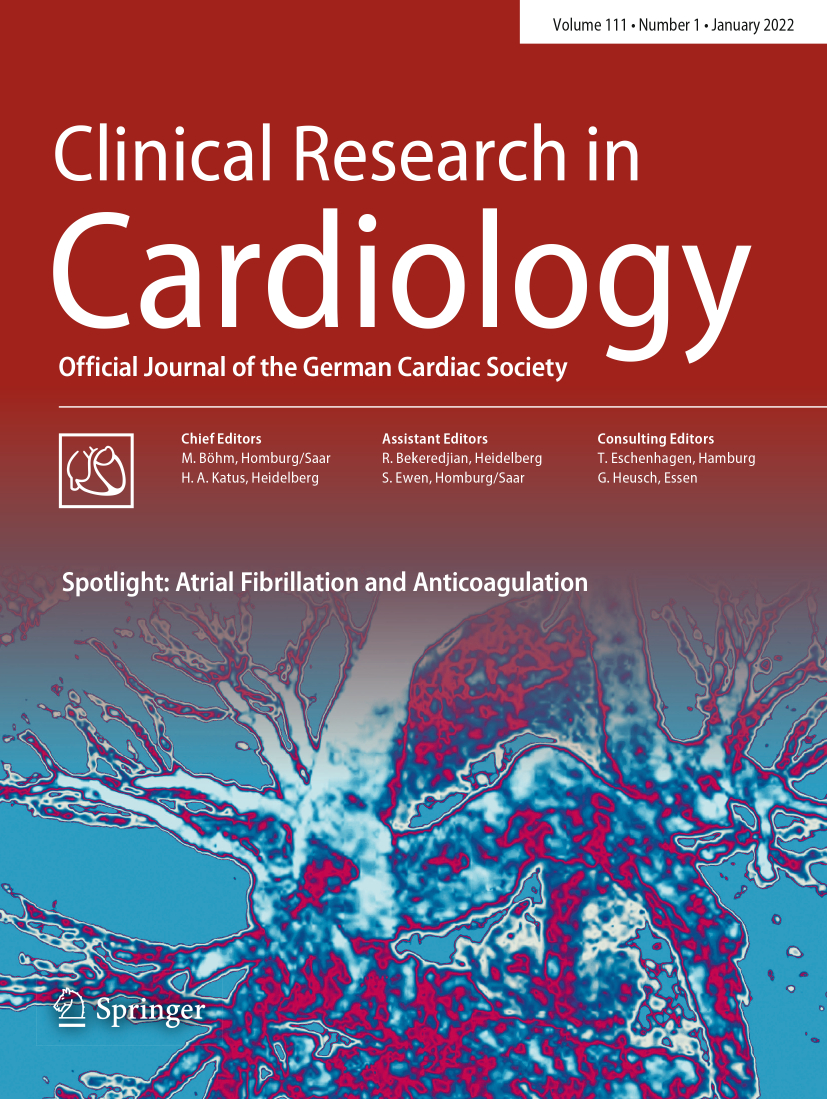 Articles are only accepted if they meet stringent scientific standards and have undergone peer review. The journal regularly receives articles from the field of clinical cardiology, angiology, as well as heart and vascular surgery.
As the official journal of the German Cardiac Society, it gives a current and competent survey on the diagnosis and therapy of heart and vascular diseases.
Supplemental issues are published in Clinical Research of Cardiology Supplements.
Auf dieser Seite finden Sie alle Informationen zur Clinical Research in Cardiology (CRIC):