Schriftleiter: Prof. Dr. Dr. h. c. Gerd Heusch
ISSN: 1435-1803 (electronic version)
Journal no. 395
Aims and Scope
Basic Research in Cardiology is an international journal for cardiovascular research. It provides a forum for original and review articles related to experimental cardiology that meet its stringent scientific standards.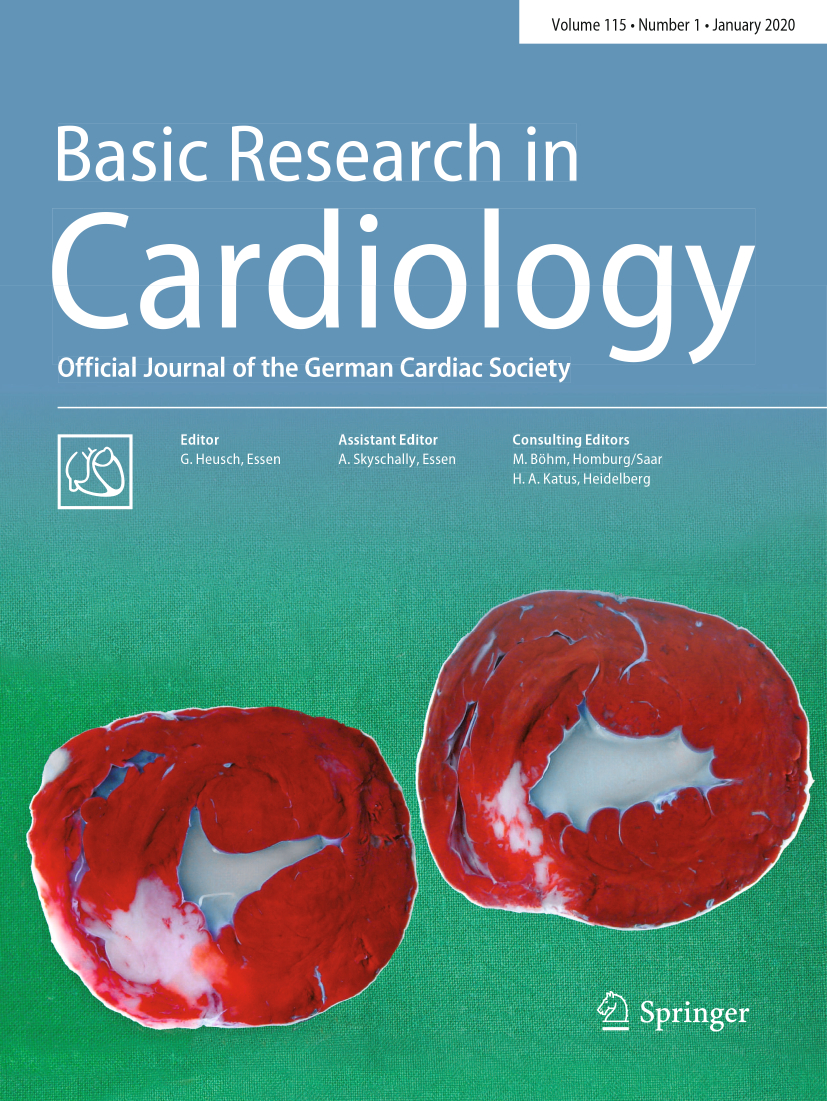 Thus, it comprises all aspects related to the physiology and pathology of the structure and function of the heart and the cardiovascular system, including their regulation by neuronal and humoral mechanisms.
The journal regularly receives articles from the fields of:
– Molecular and Cellular Biology
– Biochemistry
– Biophysics
– Pharmacology
– Physiology and Pathology
– Clinical Cardiology
Fields of interest: Cardiology, Physiology, Pathology.
Auf dieser Seite finden Sie alle Informationen zur Basic Research in Cardiology: